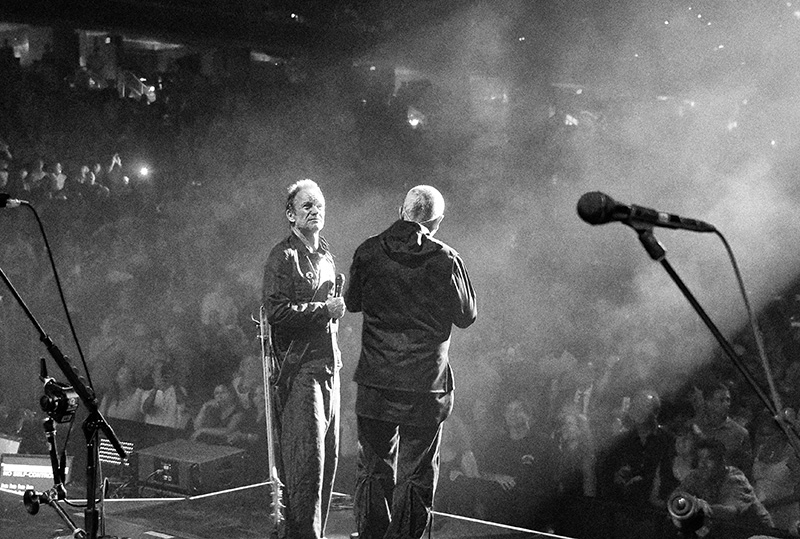 Here in Washington DC for our show at the Verizon Center.
In the afternoon, a quick soundcheck
The crew is already great at setting things up perfectly for us.
And, as showtime comes close, they're taking care of lots of things:
One of the coolest things to watch, close to showtime the follow spot operators climb their flimsy ladders, aided by those on the ground. It's a common thing, with big productions like this, to wonder how they're doing up there the whole show, unable to leave their flying seat.
At the show end, Peter usually makes a point with the audience to thank them and all the crew.
A few people have asked on FaceBook who the players are on the tour. I did list them all a few diary entries ago, but here they are again, with some photos.
Stings band is:
Peter Gabriel's band is:
(and me on bass - no photos available!)
---
Okay, here are pictures from the Washington show
Tomorrow we play in Long Island's Jones Beach amphitheater. More then.