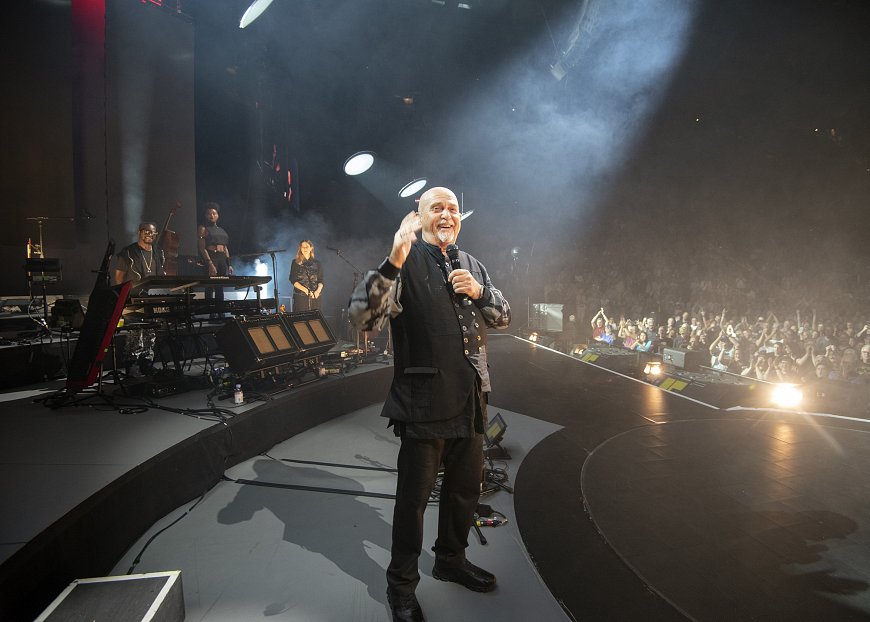 Back in Toronto… I say that not because we've played here many times through the years, but it's where I met Peter, back in 1976, to record his first solo album. 47 years and we're still playing Solsbury Hill - (hopefully getting it right by now!)
An interesting sight: after we left our hotel to go to soundcheck at the venue, I saw this man running down the street, carrying a Peter Gabriel album… our guess was that he was trying to catch the car Peter was in. And with Toronto traffic, he probably did.
(We remember when he sat in with Tony Levin band in Toronto, singing Solsbury Hill!)
Then, as we move to our stations onstage, David keeps strumming his guitar riff, and I find myself wondering if any other bands are beset with orange ghosts between their songs.
I caught a video of that special moment, going onstage for the encore. Here's a link to it up on my YouTube channel.
Another priceless night for us in the band.
Now a day off, then our next show in Montreal.
More soon