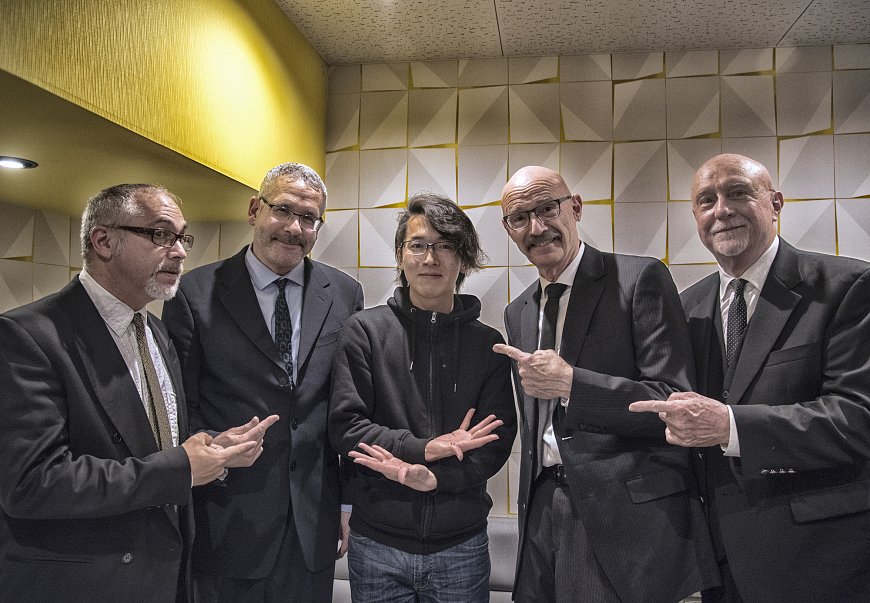 In early January we played a few shows on the East Coast of the U.S. Then after a week off, we headed to Japan - our first trip there as a band - where we'll play in jazz clubs in four cities.
The above picture is of the band, with Masa, our Japan promoter. Yes, he's way younger than we are!
We played two nice shows here, but with very little room to manoeuver on stage, I didn't bring the camera on, so have no pictures from tonight's shows.
The tour is over so quickly. Wish there was more.
I'll leave with a picture, from hotel bathroom back in Tokyo, showing something we can all use more of!