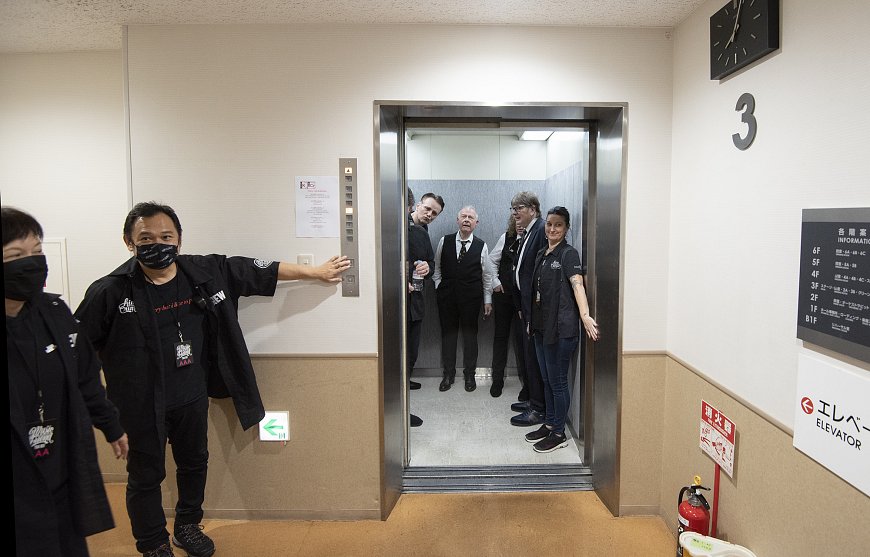 Moving to Bunkamura Orchard Hall, where we'll play for two nights, this is the penultimate show of the tour.
If it looks familiar, it certainly does to us. We played here many nights on our last tour here, in 2018, and many road diary updates came from this venue.
Wow, that is a long first set. I can tell you that the Tony Cadenza will be a short monsterous serving.
Just off the stage, some posters to be signed… we hadn't all seen those earlier in the day.
Intermission; I paused undecided about whether to take the elevator. Sorry, guys.
I'll do two more diary updates, but there's just one show remaining in the tour, tomorrow night at Bunkamura Orchard Hall in Tokyo.