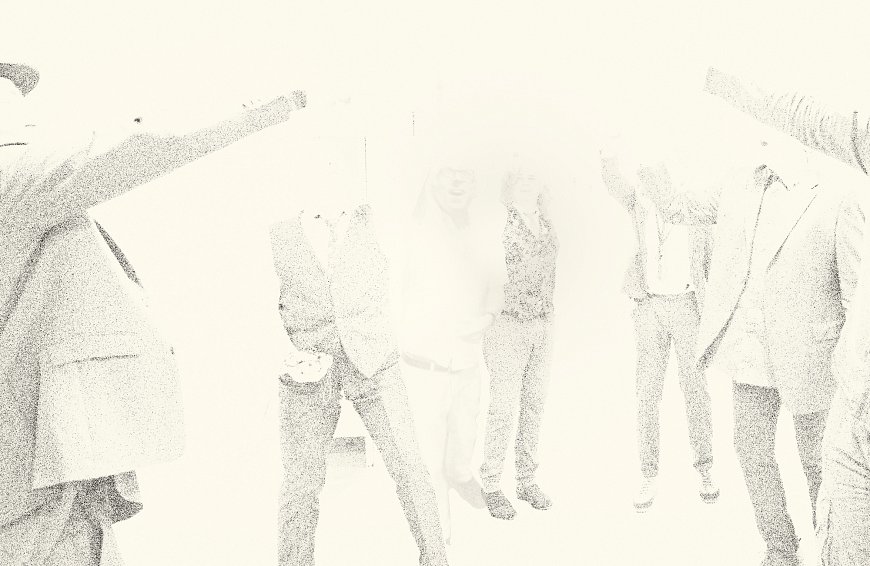 On the first night in Tokyo, the start of our band's quarantine in our hotel rooms for what would be 6 days, I took a quick picture of the city's beautiful night lights through the window. I hadn't bothered to turn off the room lights, and there in the photo, obscure yellow figures seemed to hover in the background. A couple dancing, a man on a horse. A reflected picture on the wall seemed like it might have been Bill Reiflin, my dear friend, and drummer in the band, who has passed away since our last Japan tour. Bill brought such passion and vigor to every situation we shared, my heart won't re-visit them without his presence.
Then, after the lockdown period, when the band started doing shows, I realized it's not just Bill who is with us in spirit. This tour has been announced as the band's last tour of Japan, but it is likely King Crimson's final tour. And it seems to be populated by the ghosts of players, living and dead, who have informed the band's music through the 52 years of it's existence. For me, 40 years in this band, there is also the ghost of my former self, so different, so much the same. And there are the bassists who came before me, creating iconic parts that I would engage with through these many years. They are here too.
A few weeks ago, on our first train trip, I looked down the platform crowded with our band and crew, and recalled a photo I took of Bill Bruford, standing alone on that same platform in 1981. Bills drumming was an education for me from when I first joined the band, but then the personal bond we formed though years of touring together became even more important to me. He's in England, doing well, but no longer in the band - or is he no longer in it? His playing has deeply affected the music ever since he was with us, certainly my playing.
And Adrian Belew, the inimitable singer / guitarist who joined the band when I did, and set me on a musical path to try to be as unique a player as he is - we met in 1980 at the 'try it out' rehearsal for the band then to be called "Discipline". His effervescent presence next to me onstage for hundreds of concerts has left it's mark on me, musically and personally. This week, on the train from Osaka to Tokyo, I felt I could see him seated, quietly reading his book, as ever feeding his voracious mind.
Ghosts of a different sort are also present. The young man, Robert Fripp, with whom I toured here 40 years ago - he's a presence I see, guiding and chiding, in concerts and in travel. A presence almost as vivid as the present day Robert. Last night, in our penultimate show, across the stage from me - was that today's Robert or was it the 35 year old, seated on a stool with the same erect posture, wearing slightly different glasses, watching over his band as he plays, striving still to bring new life to each piece, to take it in a slightly new direction. Or is it both players onstage, the younger setting the direction the older adding the wisdom of experience.
It's a grey rainy morning here in Tokyo, distant Mt. Fuji as un-seeable as the future. As I contemplate tonight's final show, I take a deep breath and acknowledge the two sides of this mysterious musical experience; the music itself will challenge and inspire me, lead me again to feel that this is what I was born to do. But with the final rendition of each piece, my heart will weigh heavy, knowing it's the end of something I have loved. Something I cherish.
And the ethereal figures who have re-visited me these last weeks - I feel exceedingly grateful to them all, and I ask them for one last favor; to remain with me, to help me finish this last show. I will go onstage in the company of ghosts.