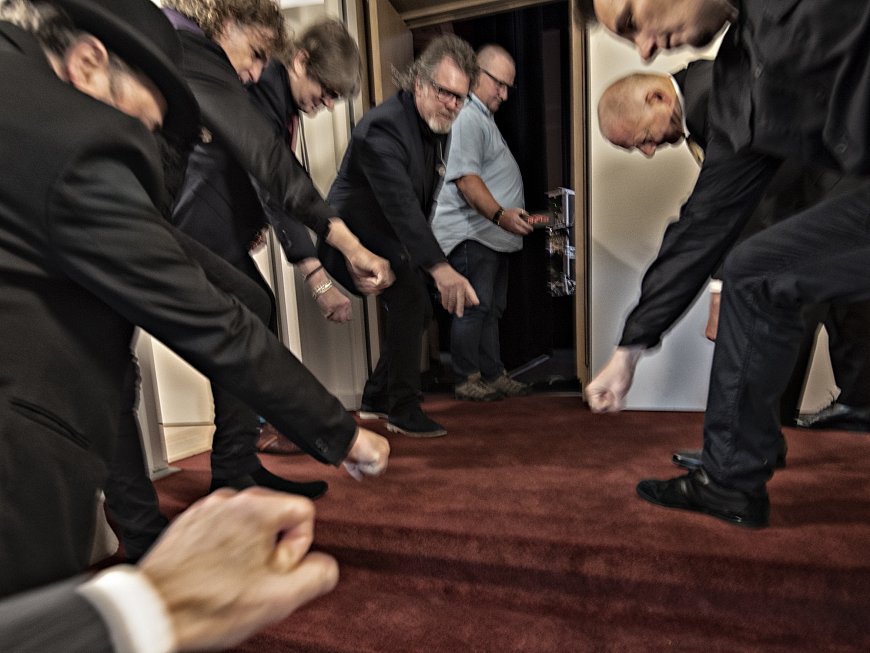 Back in Nijmegen… we last played here on the Beat tour in 1982!
No doubt that we're in the Netherlands!
The venue for our two shows here is Concertgebouw de Vereeniging (Same place we played 37 years ago, but it's been refurbished.)
Something fairly unusual; the show ended up a bit shorter than usual, and we were called back for a second encore. That throws into confusion the clear instructions, 'no photos until the end, when Tony picks up his camera'… since we'd already done bows and photos. So I chose to grab just one more as we came back onstage. Woohoo!
Both shows were excellent, and we had a very nice stay here. I hope it'll be less than 32 years before we return!