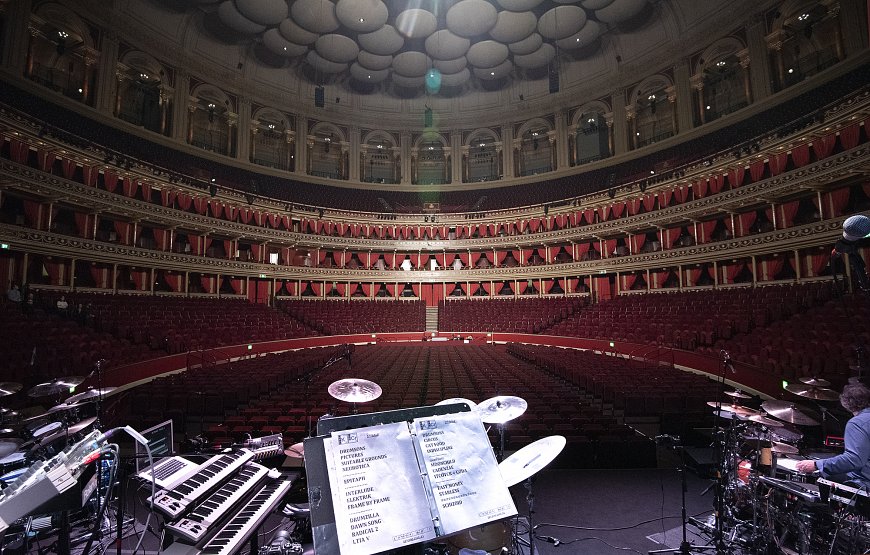 There's no place like the Royal Albert Hall, and it's a thrill to be back here with King Crimson, and playing 3 nights here.
I'm particularly happy this week because my wonderful wife Andi has come in for the London stay.
Some shots from just before going onstage
And, at show end…
Quite a night for us all. More coming soon with two more shows at this wonderful venue.