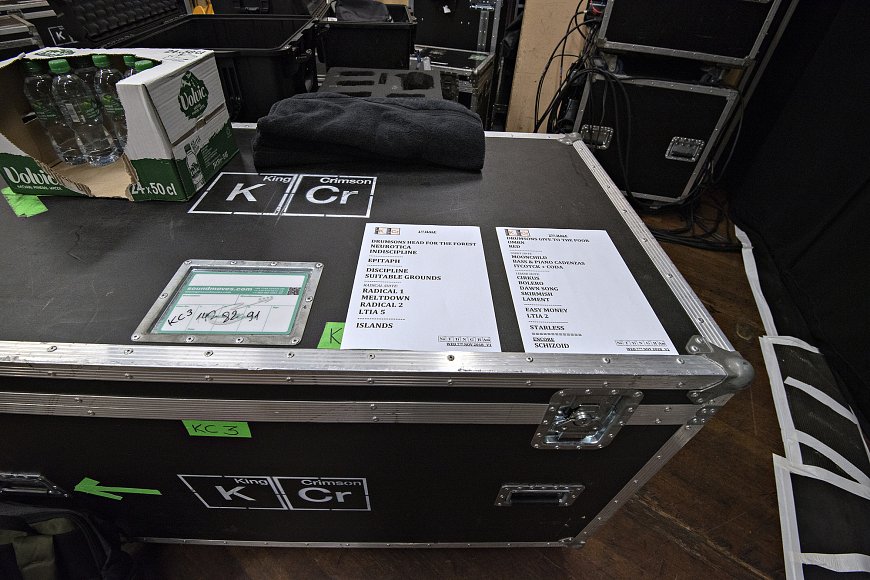 It's my first time playing in Nottingham. The venue is the Royal Concert Hall.
Quotes from another century:
April 1995… Time Out review of Thrak; "Starting out with seven minutes of portentous, turgid instrumental nonsense, 'Thrak' eventually settles into a spineless blend of vapid, overproduced, highfalutin' bombast…. all such hope or promise is quickly subsumed beneath their suffocatingly dreary miasmic muso meanderings."
I've mentioned that Toby Amies is shooting video on our whole tour. I've gone from trying to frame him out of my pictures to embracing that he's part of things, and getting pictures of him.
(And I'm sure in many of his backstage videos, he's trying to find me not taking pictures, so we have mutual concerns.)
Thanks, Nottingham.
On to Manchester next. More soon.