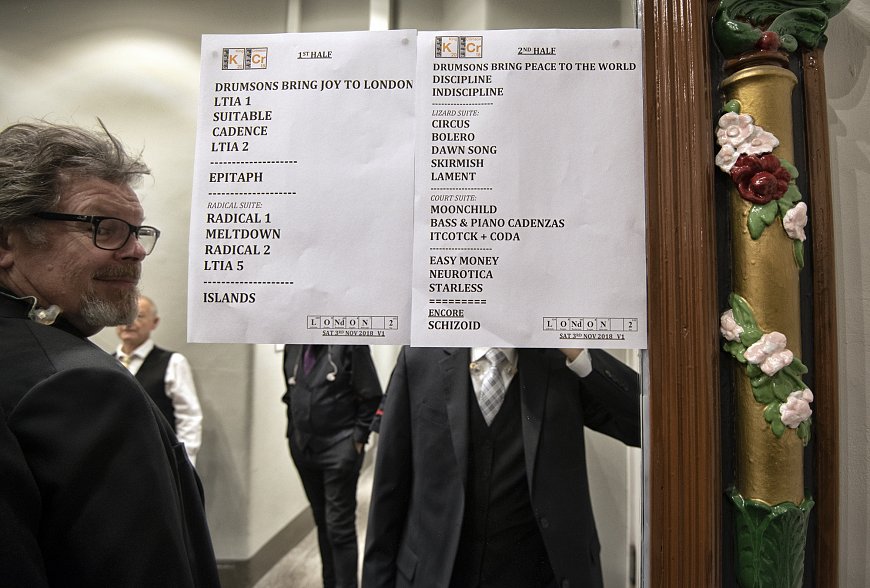 Second show at London's Palladium Theatre.
I came early to try to get a better picture of the venue before soundcheck.
But first, from pictures I shot back at rehearsals, here's a close look at the band members:
Back to soundcheck:
and, for those of you who've been craving a King Crimson jigsaw puzzle… this may be it.