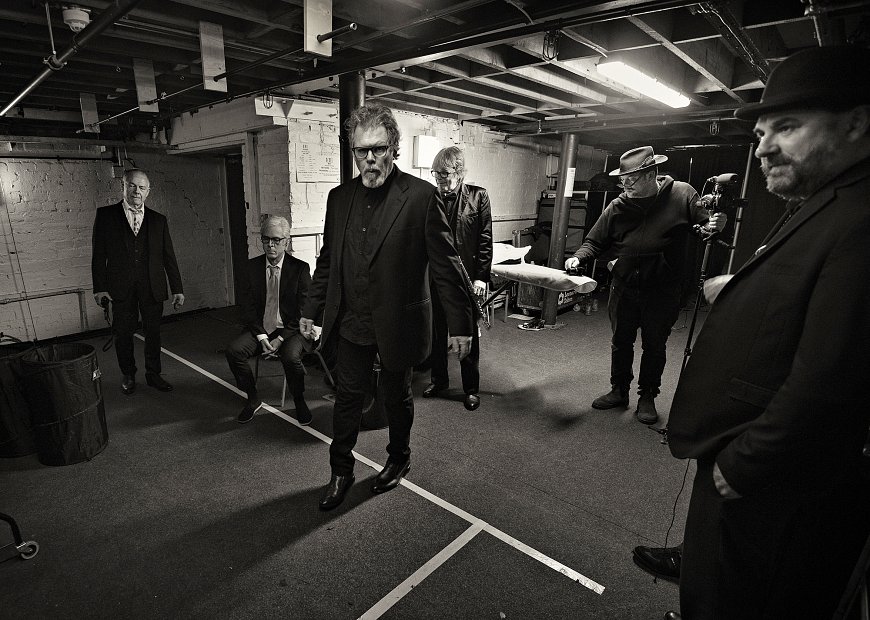 In spite of the dark looking backstage picture above, we had a lovely time here.
I'd last played the Edinburgh Playhouse back in 1989 with Anderson Bruford Wakeman Howe.
In 2015, on our last Crimson visit to Edinburgh, I got some very nice photos from the castle, but this trip I couldn't resist heading up there again to take more.
Some Quotes from Another Century: (notes in my 1996 Crimson tour diary)
From Japanese cafe menu: "Captino - Italian coffee well harmonizing a fragrance of cinamon and coffee. Y6,000. Vienna Coffee - could enjoy three tastes in the stops and called gloriously and loved by everyone all over the world. Y8,000 "
From brochure of Hotel Cobra, Kosice, Slovensko: "Even the most pretentious customer will be satisfied with the summer-terrace … Kosice is also known for the metallurgical Industry."
Our wardrobe room / green room isn't much to look at…
and here's a suitably noir 3 part look at us going onstage
This ends the UK part of our tour, but it's far from over. We'll go to Paris next, for 3 shows there. And then to Japan for 15 shows, which will take us up to almost Christmas.
More soon.