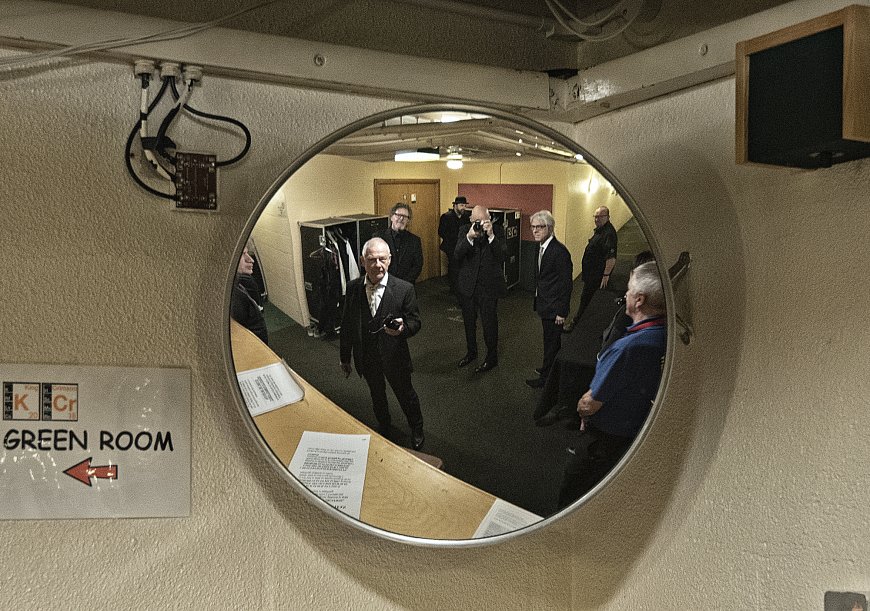 It's very nice to return to Cardiff. Played here last March with Stick Men, and with Crimson three years ago.
The bus trip in, with band and crew,
couldn't help but remind me of the similar arrival in 2015.
And, I love looking at the bay here, but don't think I can top the picture I took last visit.
Over at the venue, St. David's Hall,
(My guess is that that notice was printed for the tour bus, and maybe got put on top of the catering trunk to be taken later to the bus. Made for an interesting pic!)
Excellent show.
I'll have more on the Road Diary in two days, when we start our two night stand in London.