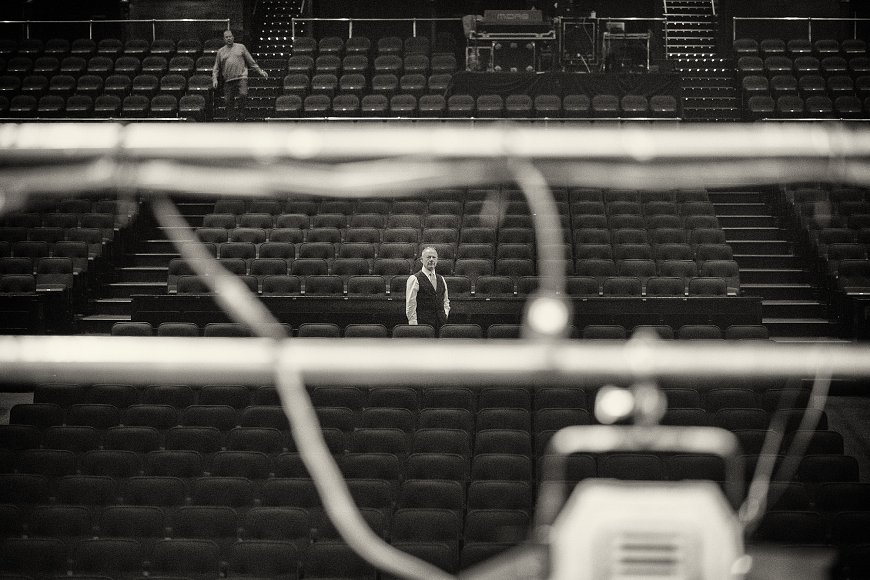 I haven't been to Raleigh many times, so it's a pleasure to be here, and in a lovely venue, the Raleigh Memorial Auditorium, with a less than lovely official name, the Duke Energy Center.
And the view from the venue isn't bad.
At soundcheck, I'm still trying to catch pictures of our backline crew, who are crucial to the show, but often lurk in the dark recesses of the stage where I can't get a photo!
Good fun tonight, and nice to see such a large crowd coming out for our rare appearance in Raleigh.
More soon, from two upcoming shows in Washington DC.