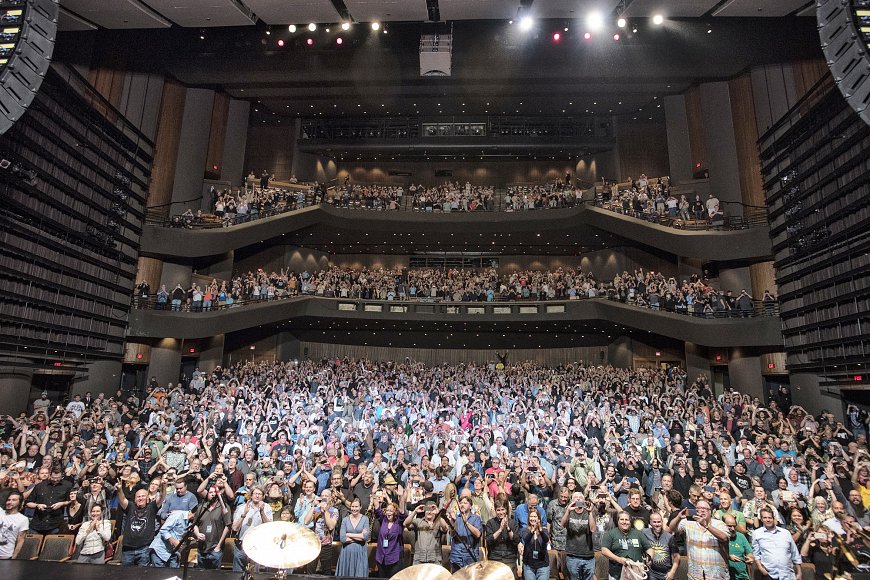 Wow, here it comes… the first public show of the tour, and a setlist that has some cool surprises for Crimson fans.
I didn't take many pictures today - partly because it's the second day at the venue and I took so many for the f&f show yesterday - but also I spent a lot of the day wrestling with FB to get it to accept the link to yesterday's show… and neglected my photographer duties!
After soundcheck, just the usual getting dressed, ready, double checking that setlist for potential issues (in my case with instrument or pedal changes).
And we're ready to roll…
A wonderful show! The rehearsing paid off, and though we did have some noteable mistakes(!), the energy and material were just what we want. Audience seemed to agree.
Last memory of the night was another happy one; Pat and I greeting some of our wonderful Camper family at aftershow hospitality.
I can only hope the other shows feel this special.
More soon.