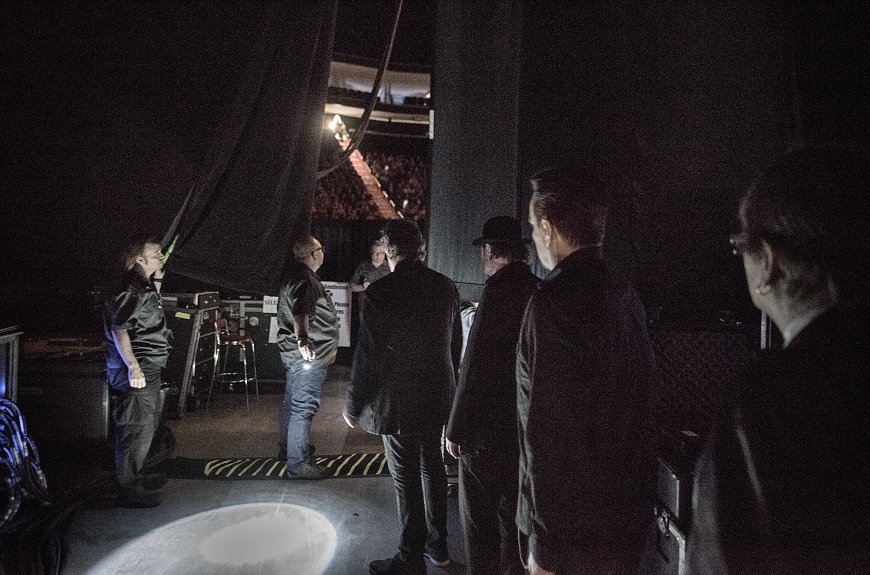 It's always great to come back to Quebec, where I've had some of my best concert experiences.
Though I've taken better pictures of the city on past trips, when I had more time, I couldn't resist grabbing just a few:
In a surprise, the venue we're playing is not one of the theaters, or outdoor venues that are so nice here during the summer festival… we're playing at a hockey arena, the fairly new Centre Videotron… not the place you'd expect great sound.
But the vast arena has been curtained off, making kind of a… well, a theater like place at the end of it. We could tell at soundcheck, the sound was going to be fine tonight.
Wonderful show. Sad to leave this special city, where progressive rock really has a home, where the views are so great, and… where we can grab a bite after our show at Il Teatro!