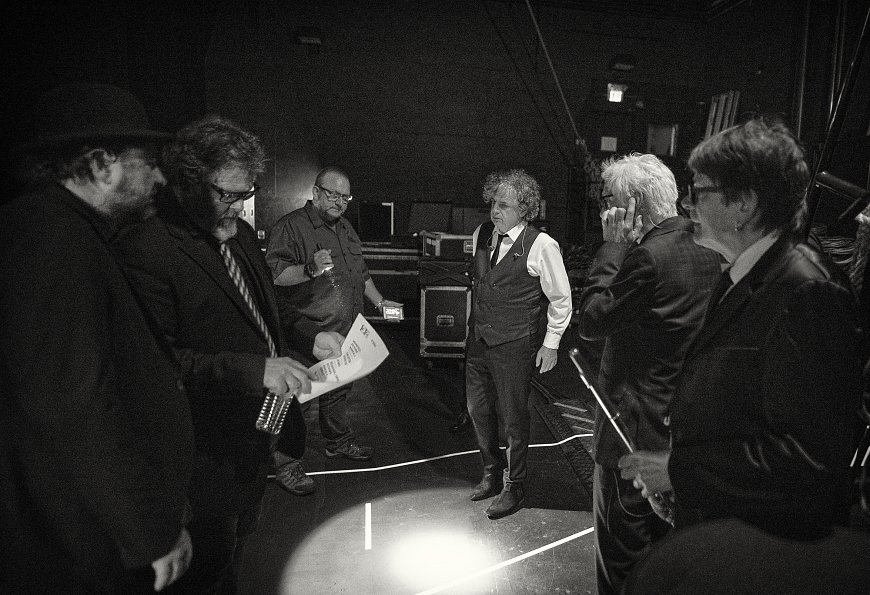 We've come to San Francisco, where we'll have three shows in the Bay Area.
We'll have two shows in Oakland, at the Fox Theater, but the first is at a very cool venue I've never been to before, in Saratoga, California - it's an outdoor stage located in a vinyard, and is called The Mountain Winery.
As you can see, it's the location of the Paul Masson winery, and there are numerous giant wine barrels placed around the venue.
After soundcheck, Gavin and David Singleton presented a little talk with some of the pre-show guests.
With audience spread around the stage, not the easiest place to get audience photos from the stage… but I tried.
That was fun - and lucky that the weather was very nice… I'd guess it could get pretty cold and windy up in those hills.
Now, to a very different venue - the beautiful and recently restored Fox Theater, in Oakland.
Okay - nice show. Ready for night two.
And, another cool show, another excellent audience.
Wonderful few shows here in the area. Tomorrow we'll fly to San Diego for a show there, followed by one at the Greek Theater in Los Angeles — which I remember playing at with Crimson a few times, way back in the 80's. It'll be a fun re-visit.