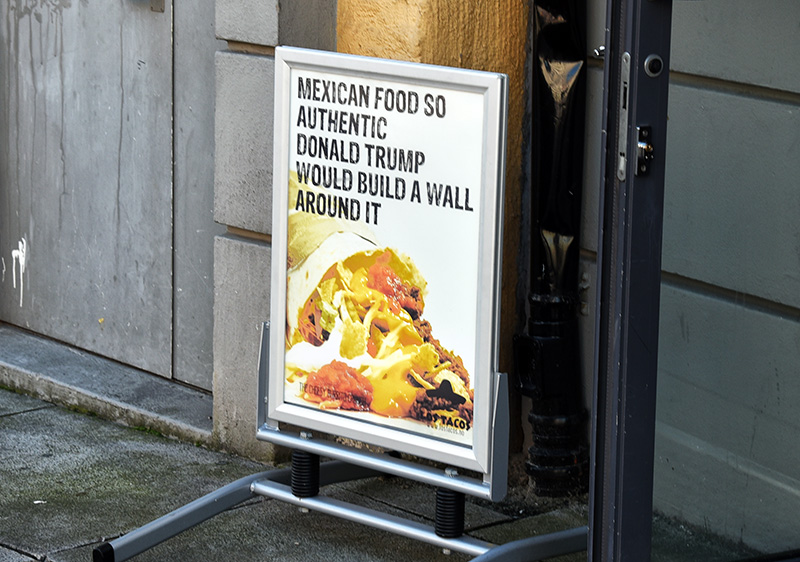 This sign outside a taco place in Oslo has absolutely nothing to do with our three King Crimson shows here. I just couldn't resist sharing it!
Over at the venue, Sentrum Scene, it's a smaller theater than we've been playing. Feels like a big club, with seating.
Maybe it's just me, but… don't those look like cartoon eyes, peering at the stage?
Cool show. And now, with two more shows at this venue, I'll be challenged to find pictures of anything new!
Walking back to the hotel isn't far, and there's this to see. (The clock isn't broken, it did happen to be midnight.)
Wednesday, the 28th… our third show here at the Sentrum Scene.
And, the next morning, as we head for Stockholm, a last picture from the airport
More soon.