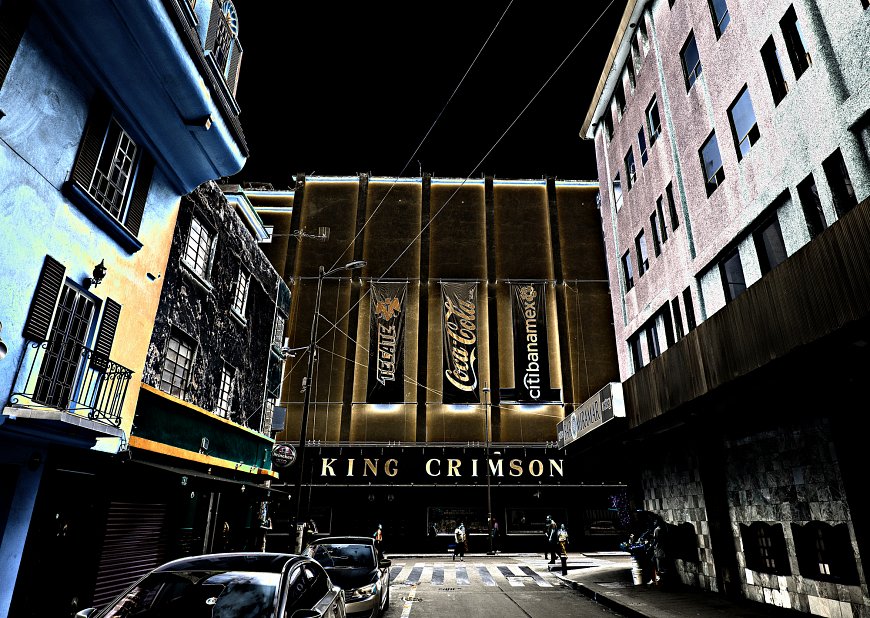 Almost ready to start our Mexico City shows, in the Teatro Metropolitan, where we had such a great time playing 2 years ago.
First, a few more photos from our rehearsal days here in the theater.
Okay, now at Friday's soundcheck. Well, we call it a soundcheck… we've been playing in the venue for days, so it's just a touch up rehearsal for the songs we'll be doing tonight, the first show of this tour leg.
Something that goes on every show day is that after we're done with the band, Robert stays onstage and composes a soundscape which will play from then on, as the audience comes in.
Backstage, a familiar dressing room
It's my photo in the back of this room that was used as the cover for Crimson's "Meltdown, Live in Mexico City" release…
Hasn't changed very much.
By the way, if you haven't noticed it, some very clever manipulating was done to that shot. Not by me… in fact it took me awhile to notice the mirror reflections, 'hey, those people weren't all in the room!'
Anyway, we're back here, but practice instruments are set up in other rooms.
So there's just this to do:
A wild and wonderful audience, and we've picked up right where we left off two years ago! (Clicking on a photo will take you to a larger version of it.)
A suitable ending to a very special show… Robert taking a selfie, which will show the audience, some of whom are taking photos of me, taking a shot of Robert. Whew!
I'm grateful to all of us(!) for holding off til the end of the concert.
Right on to the second show, on Saturday night. Just as exciting, perhaps more so.
Just after I left the stage, a peek back at it and already loadout is underway.
It's been a wonderful two nights - the audiences were really inspiring.
But it's not 'adios', only 'hasta la vista', because we'll next go to Guadalajara for two concerts, then return here to Teatro Municipal for two more!
More soon, and lots more coming as we have 24 more shows coming up, in Mexico, the U.S, Canada, Brazil, Argentina and Chile.