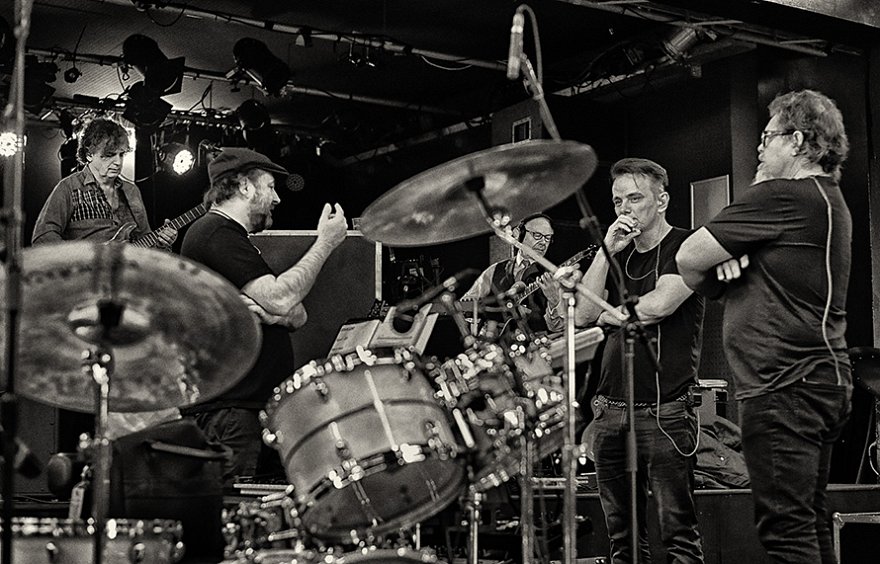 We're back. Once in a rehearsal room (a local club here in the suburbs of Antwerp) it didn't take long to get back into the swing of things… Trying to play the pieces as we were a month ago, and working hard at adding some new stuff.
First order of business: to do our fists ritual, getting things going.
In the end, we'd added one piece to the repertoire… but it's a tricky one, especially for the 3 drummers, so this was a typical scene:
The two days, though fun, were pretty tiring… running through all our material takes awhile, since there's more each tour leg.
Are we ready for Wednesday's show? Well, we'll find that out soon!