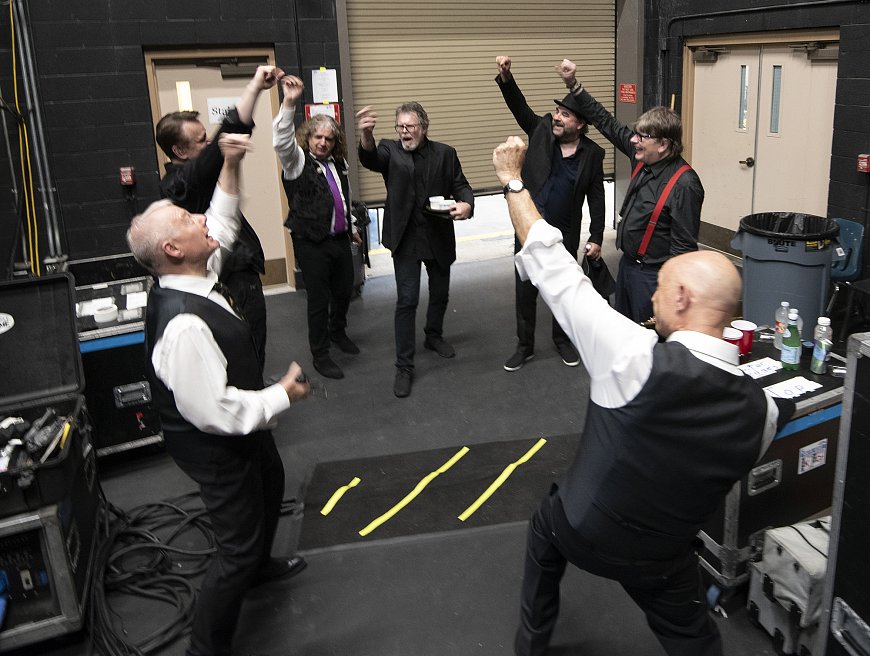 Tonight's show is in Sandy, Utah - near Salt Lake City, at the Sandy Amphitheater. Driving here from Denver, we went through some serious mountains. And here at the venue, there they are in the distance.
It's time to pay some attention to our wonderful busses. They've been pretty much our home for the last weeks.
The one I'm on, the "Larks" bus, is fairly new and lovely both inside and out.
And, making it all work, Todd
Well, another setlist explanation… this is my own setlist, a bit different than the ones Producdtion hands out to the band and crew. When we do "In the Court of the Crimson King" usually it's without the coda section that comes after it's finished, but sometimes we do perform the coda, and I generally underline it on my setlist. At the last show that wasn't enough, and I was changing instruments when I saw Gavin shaking his head "no".
So for tonight I've got it even more obvious.
Backstage, here's the regular setlist
My new camera, intended for 360 degree shots, gets some pretty bizarre pics, and sneakily removes itself from the picture. I like the twisted vantage point.
A lot of practicing going on, for those not taking pictures!
As always, the blank space… the show… where, like the audience, I'm asked by the band not to take photos. Seems like a good arrangement for all.
But after the encore…